Wilson Kids' Art Gallery
---
Speech and Drama Videos
Graphic Arts
Mouse over images (or look up alt text) for more information.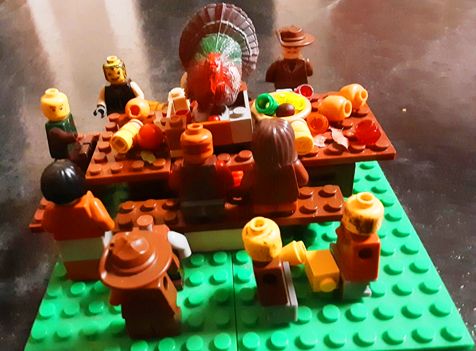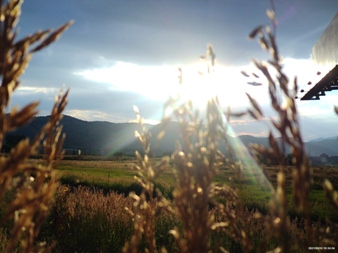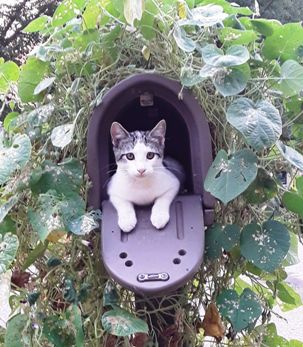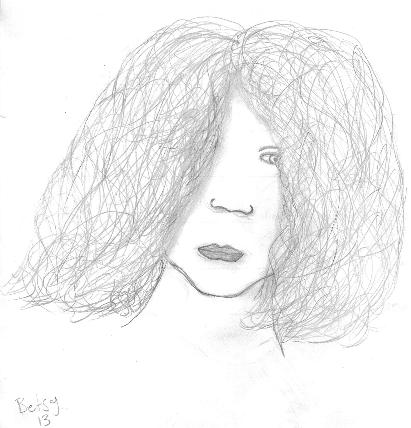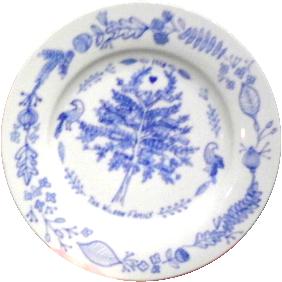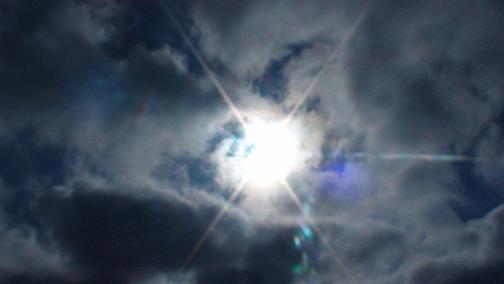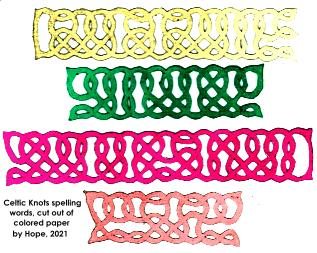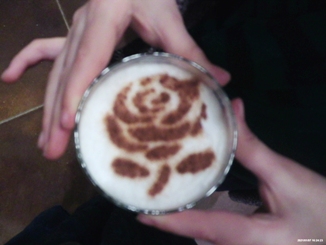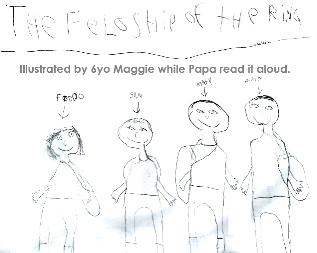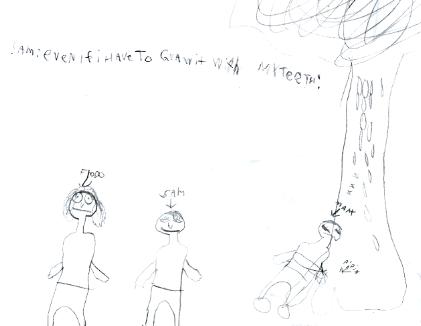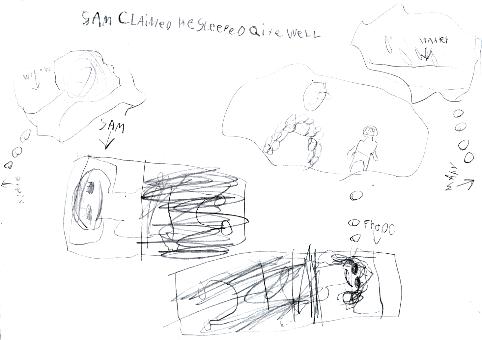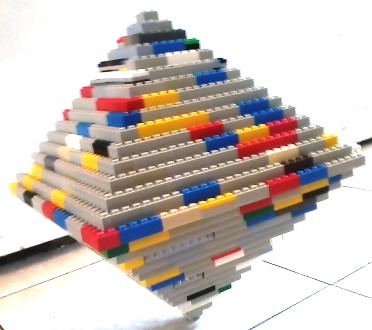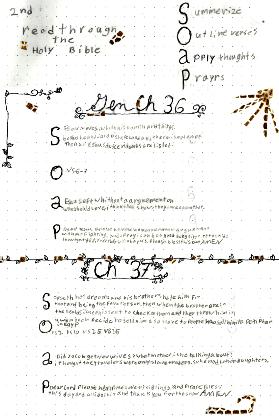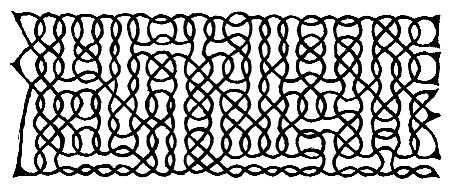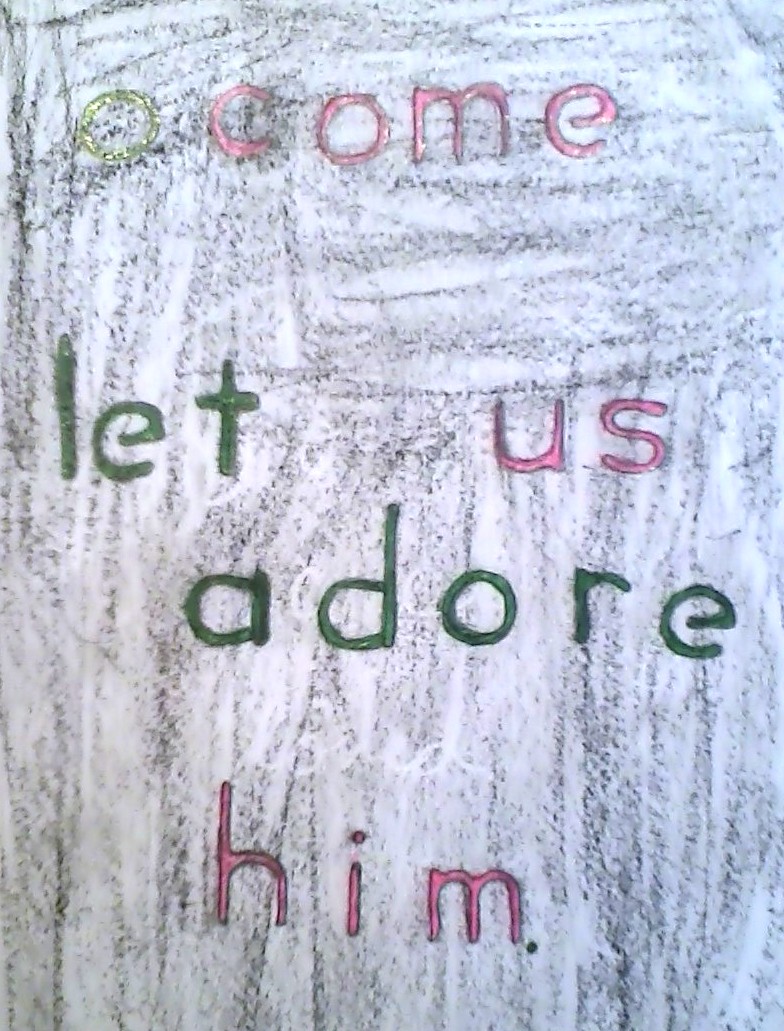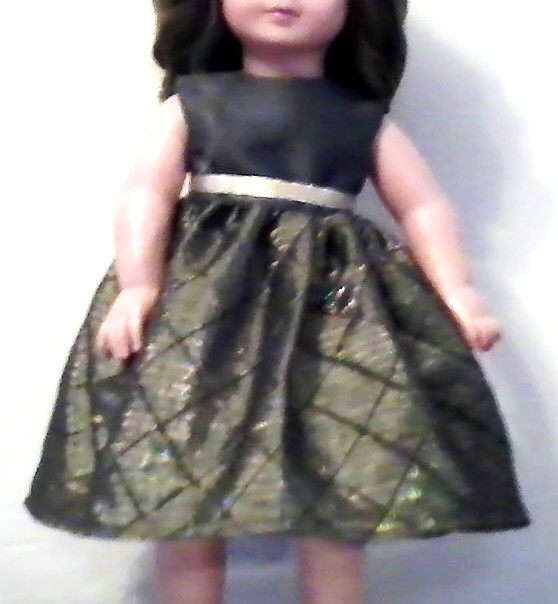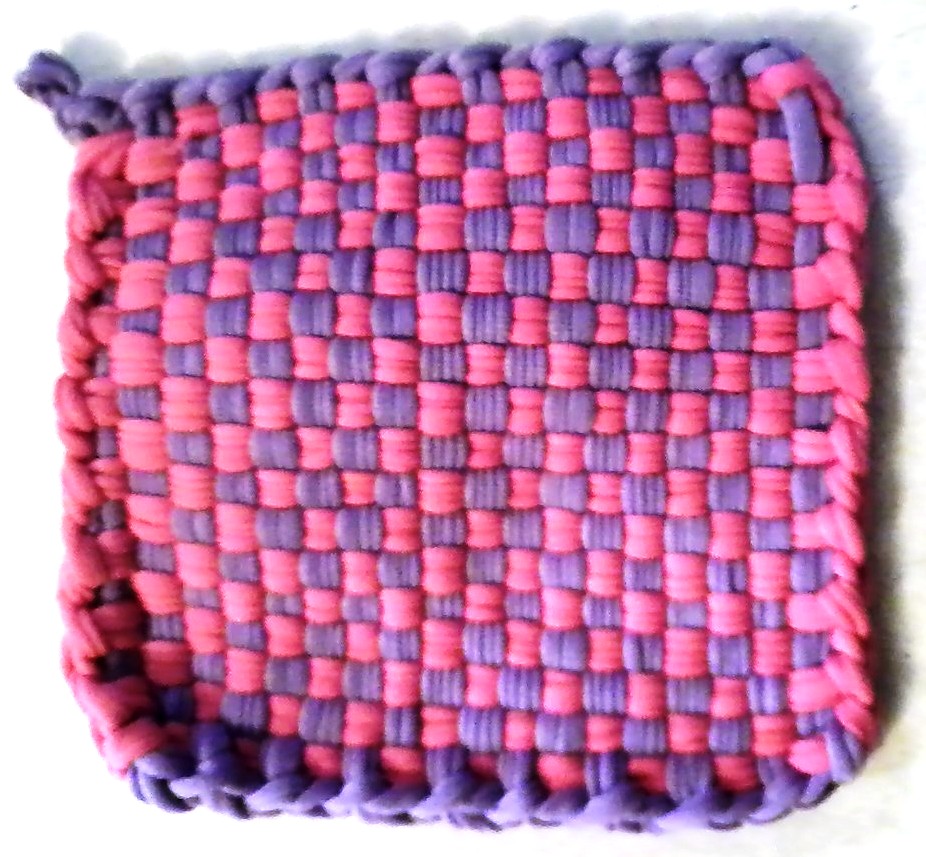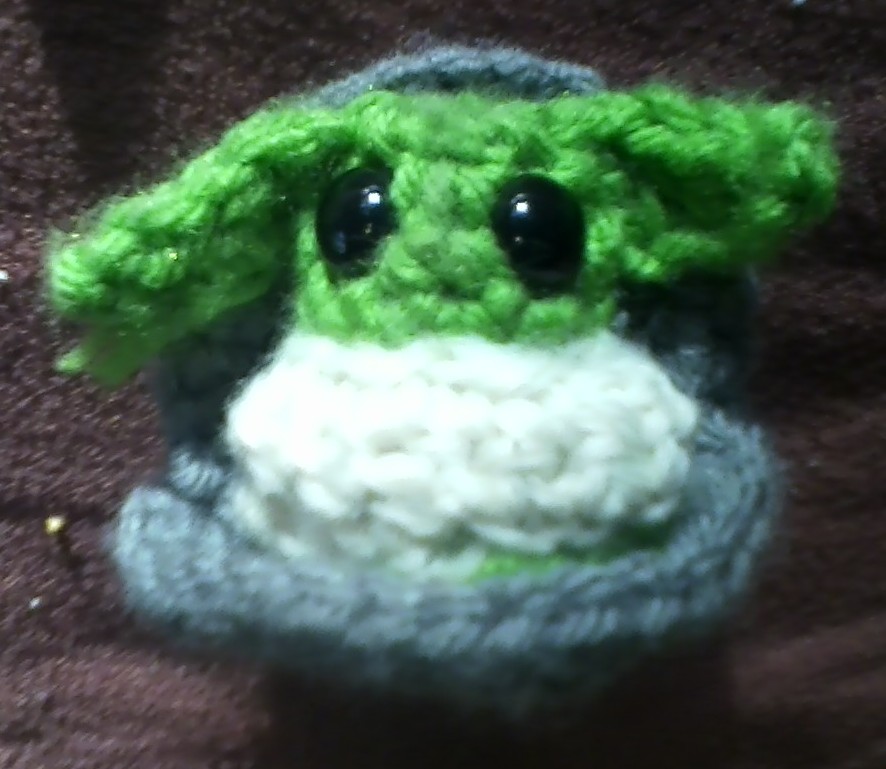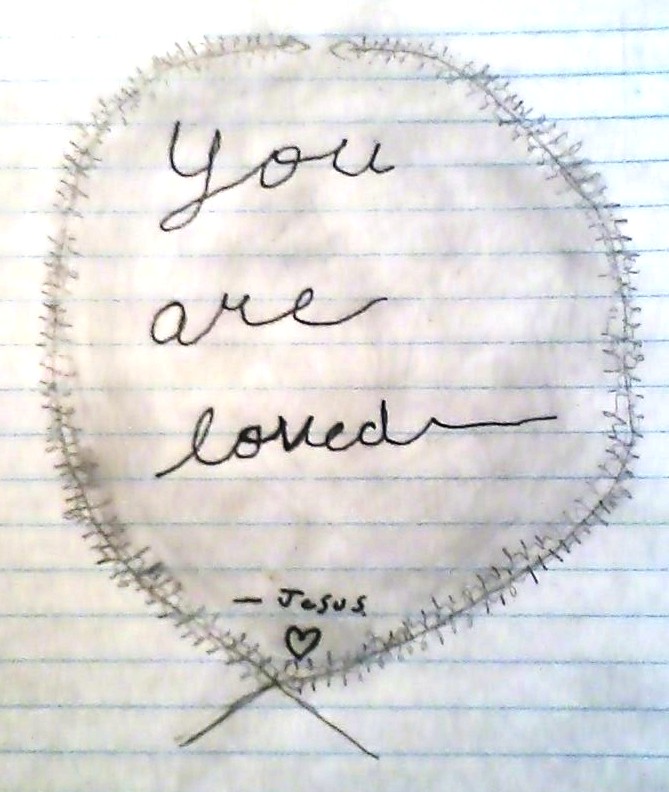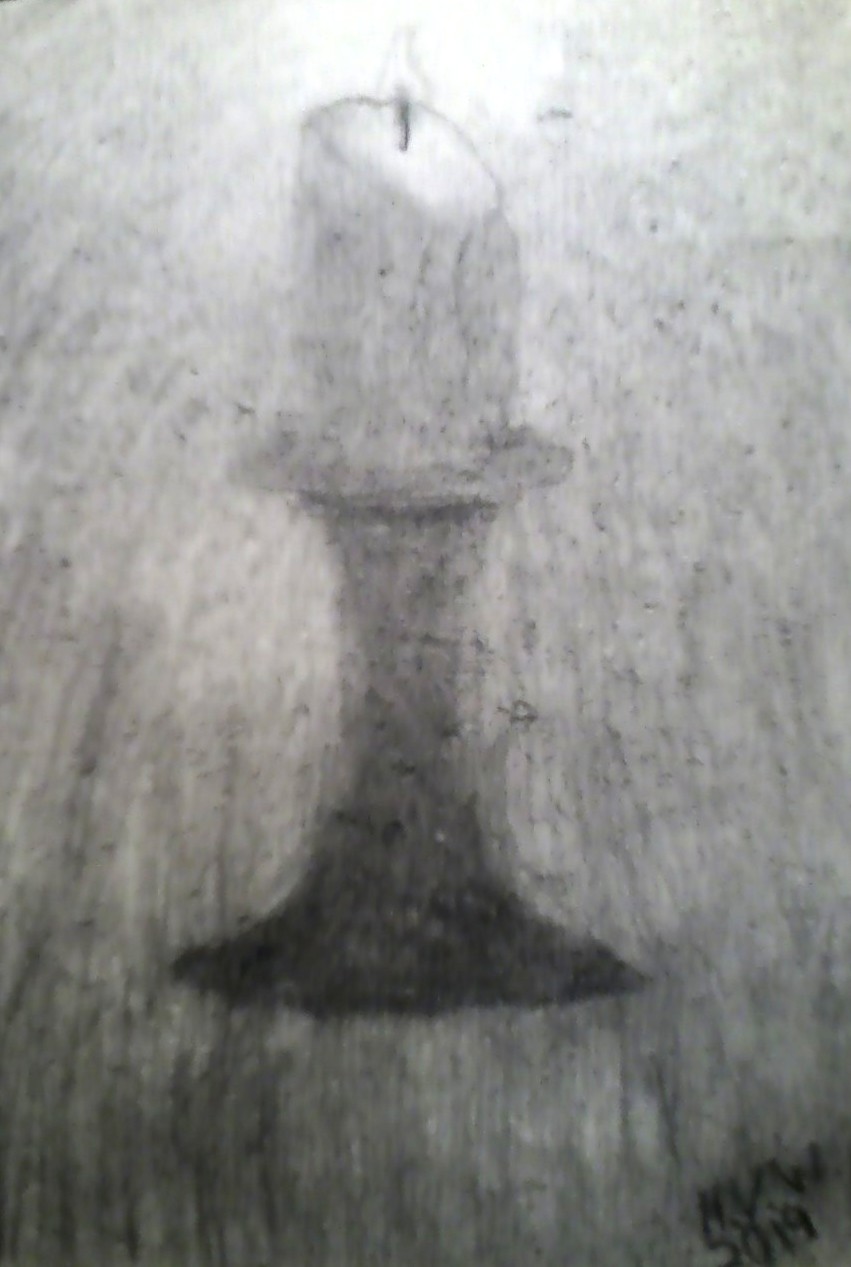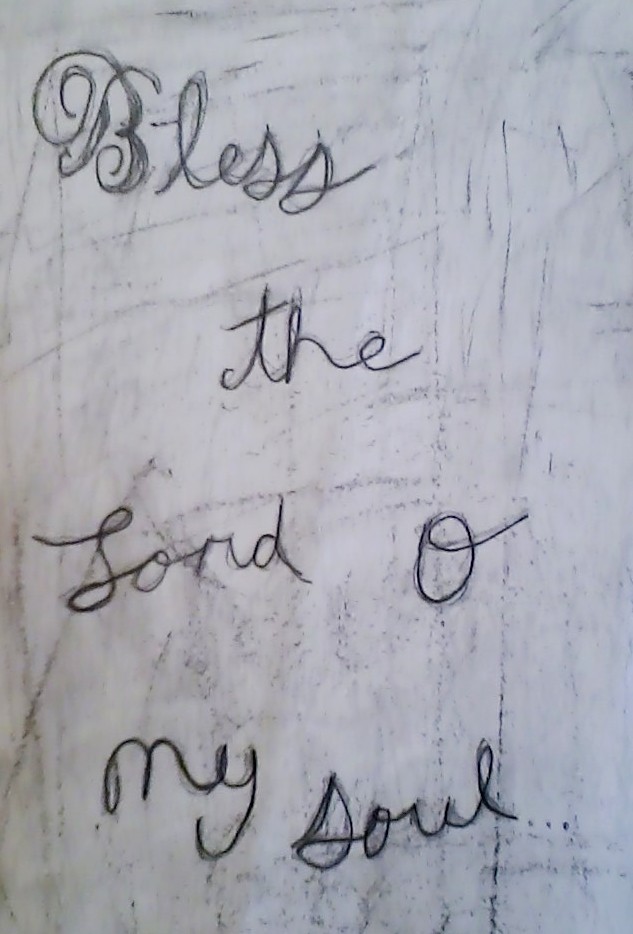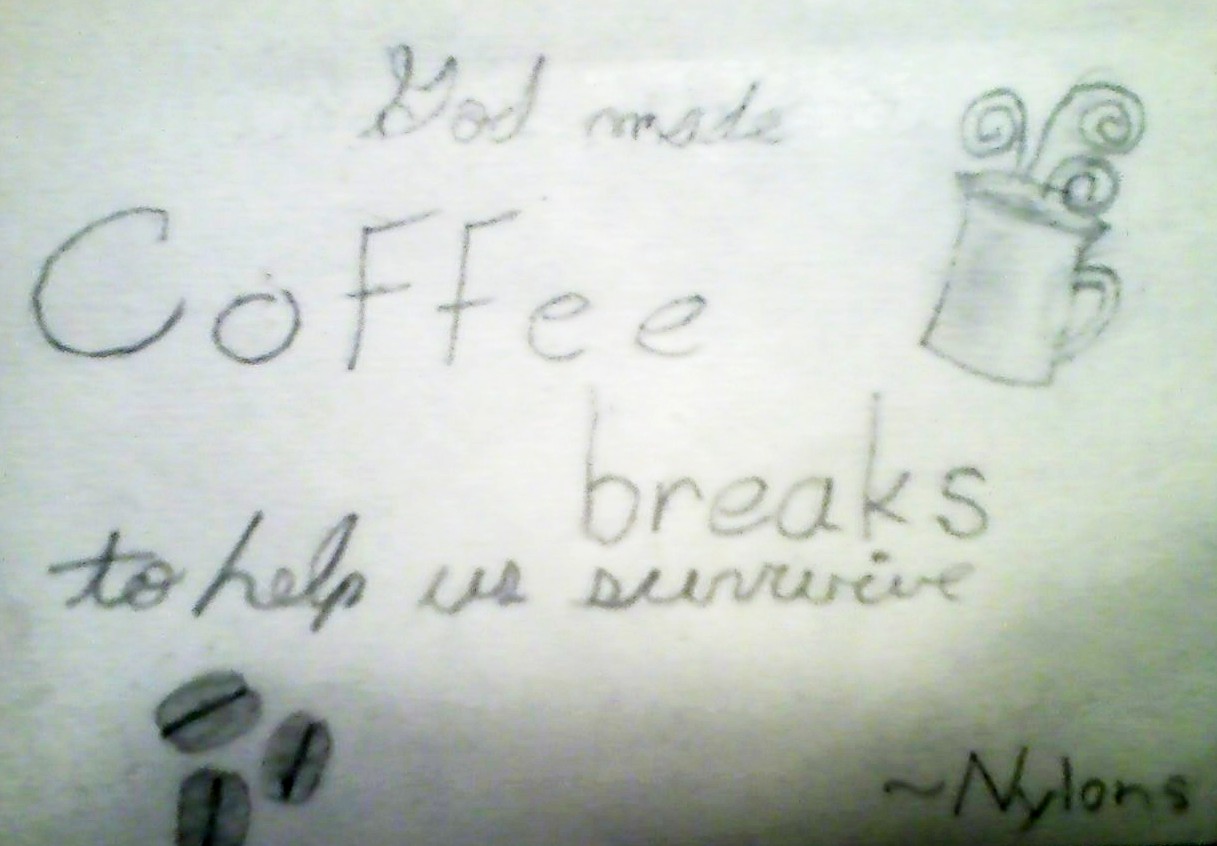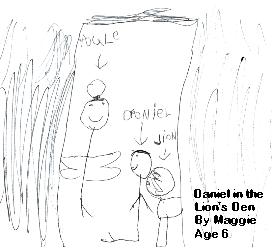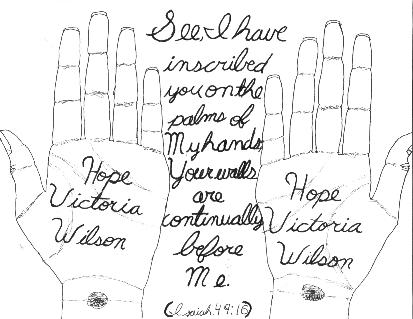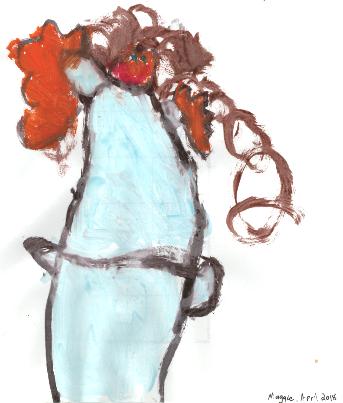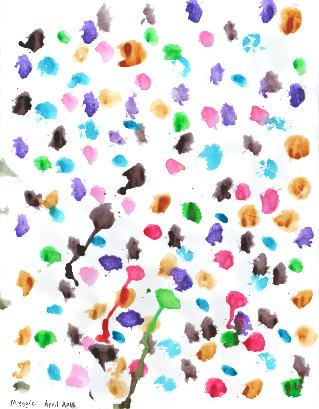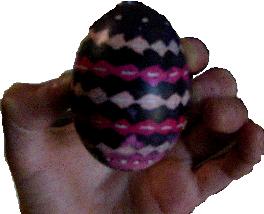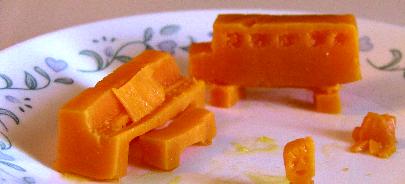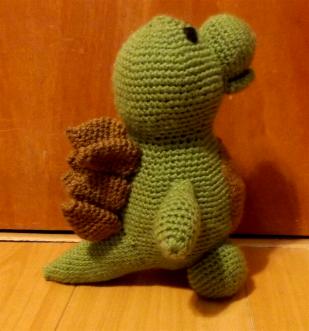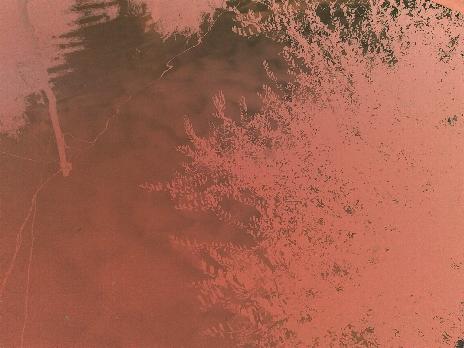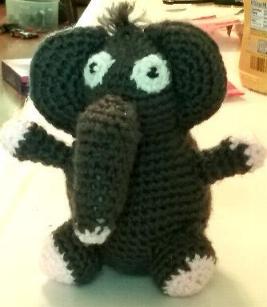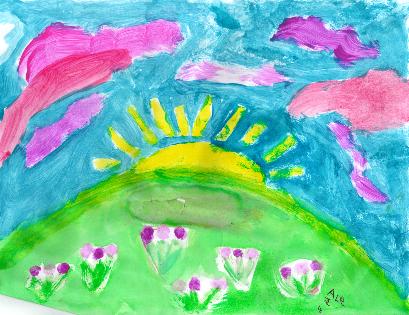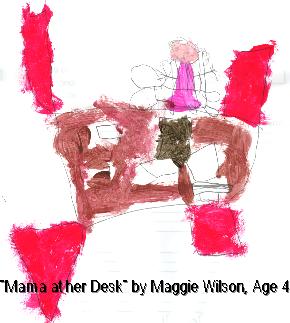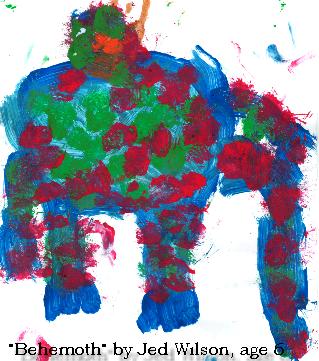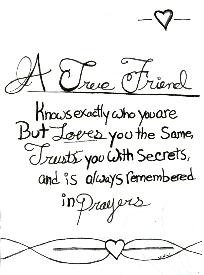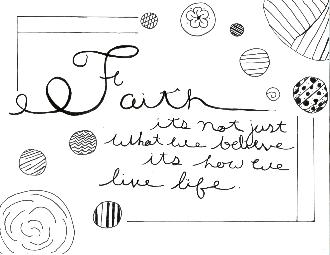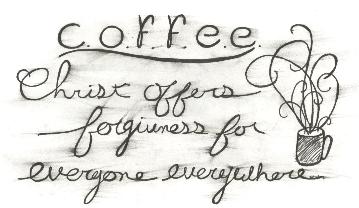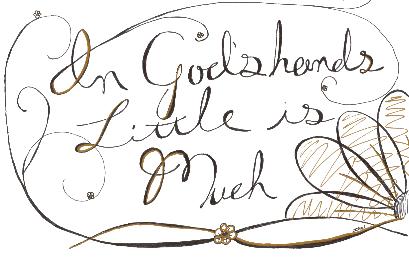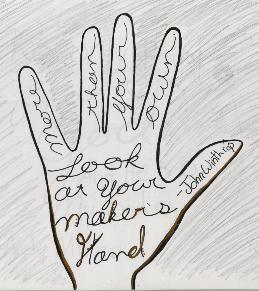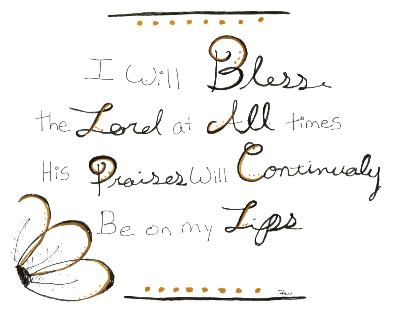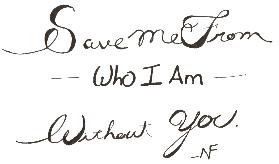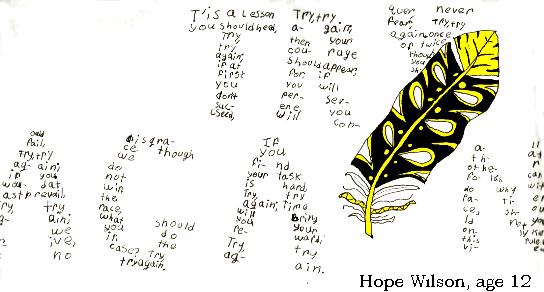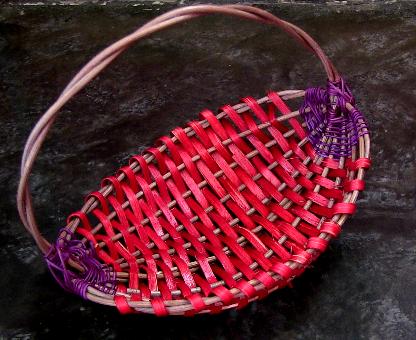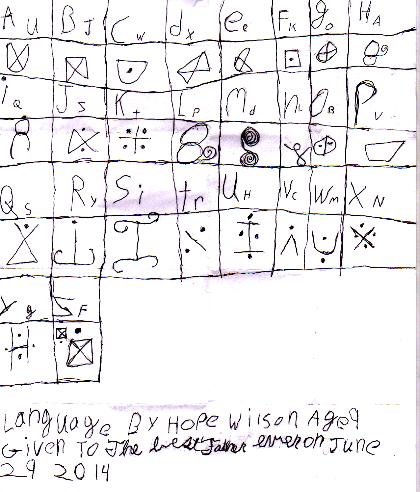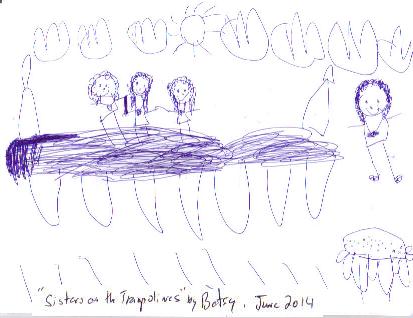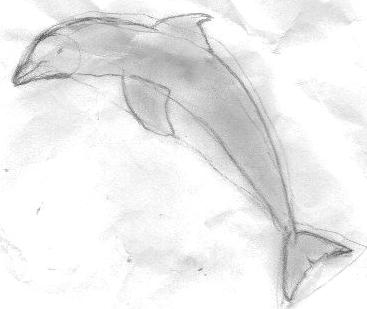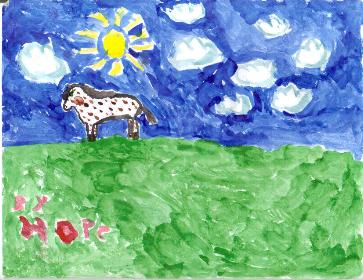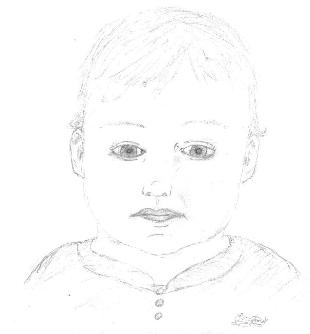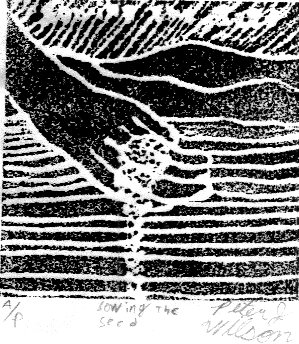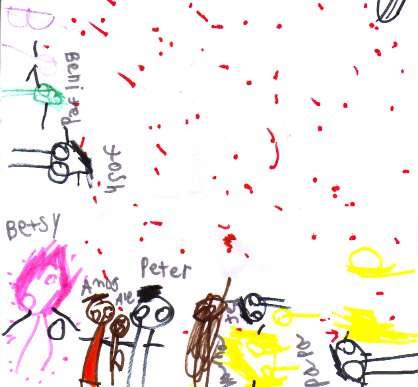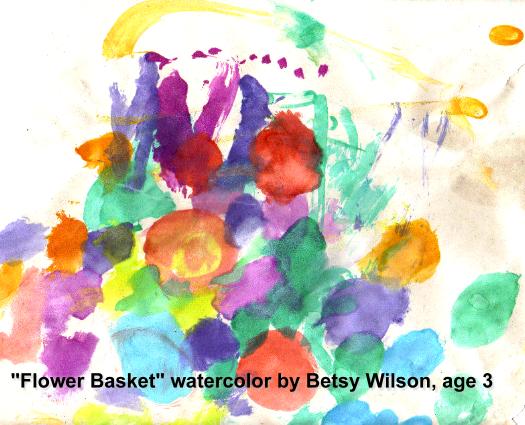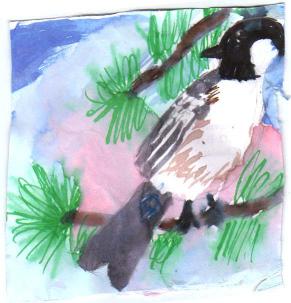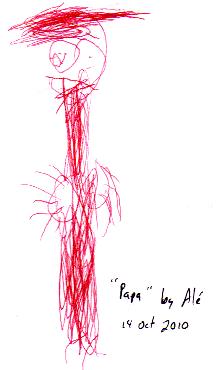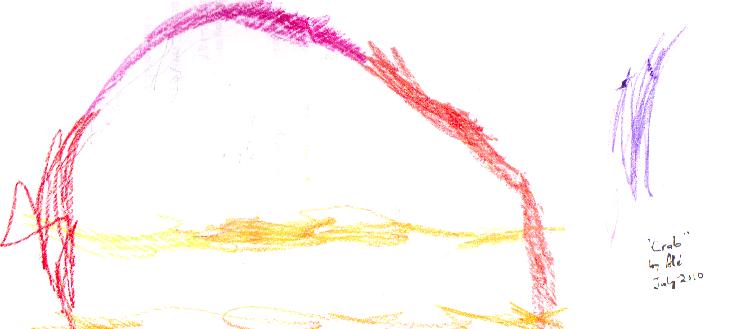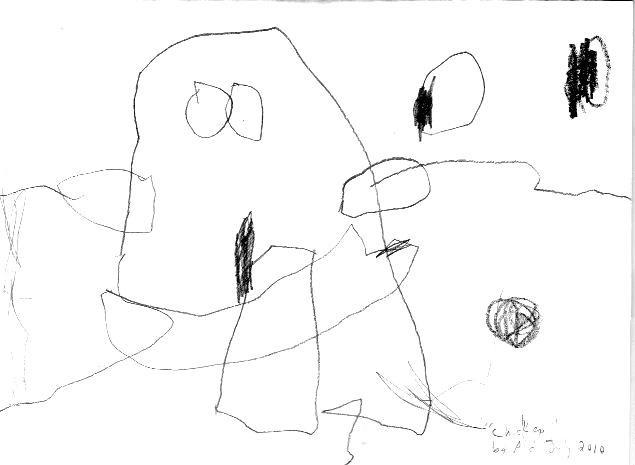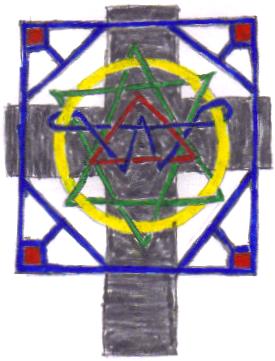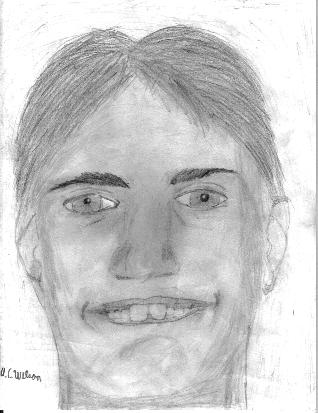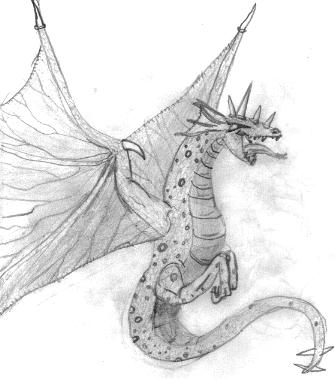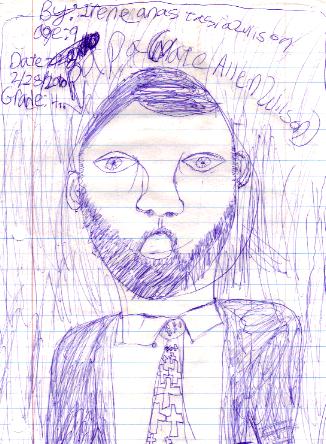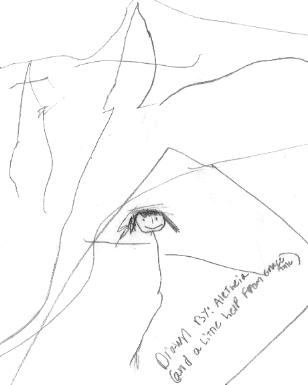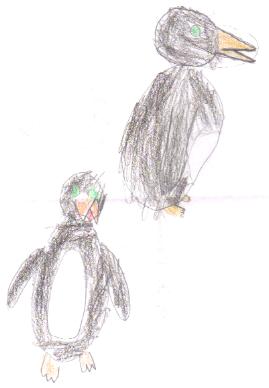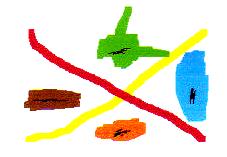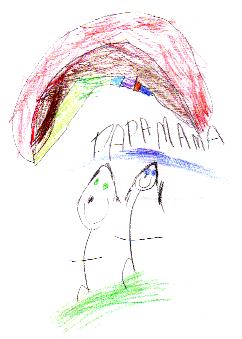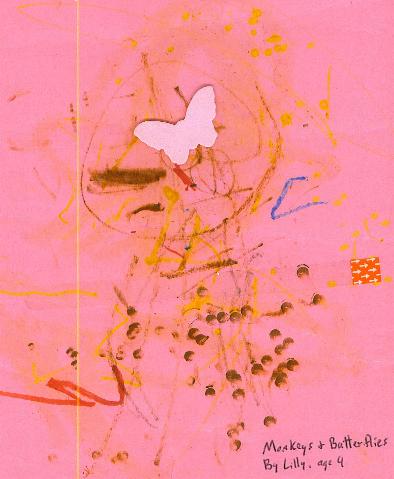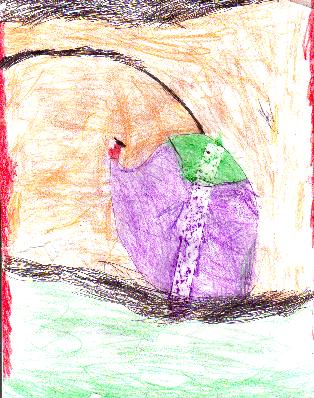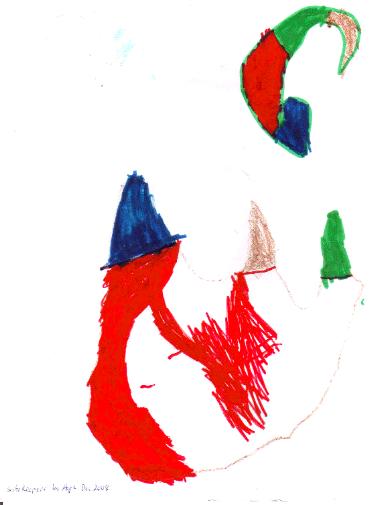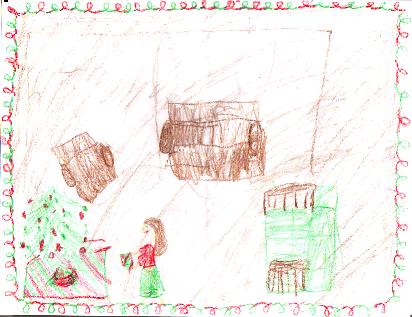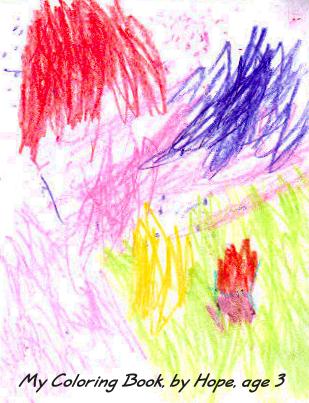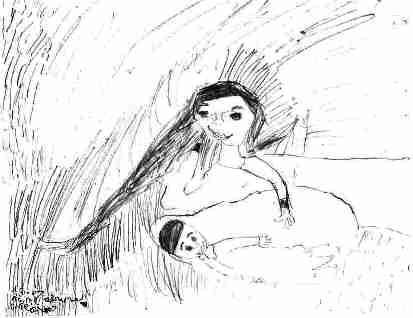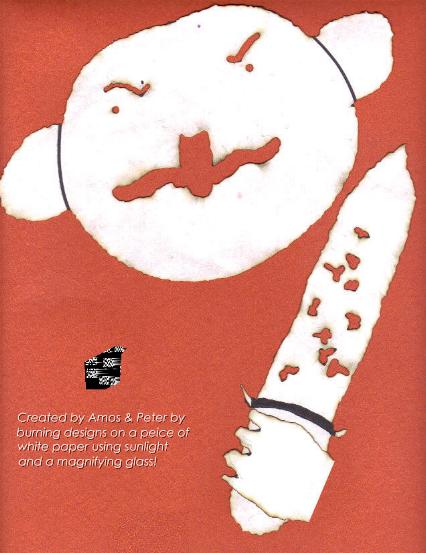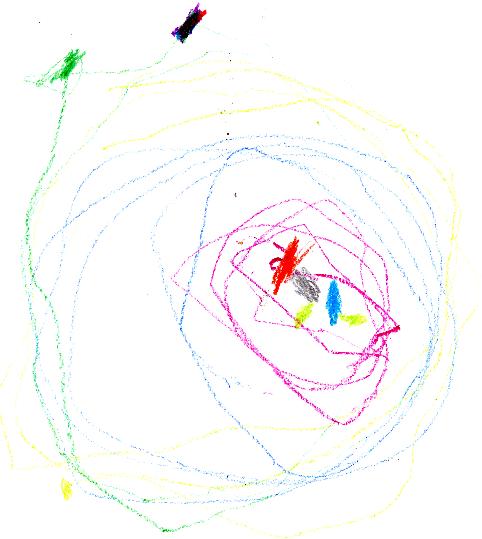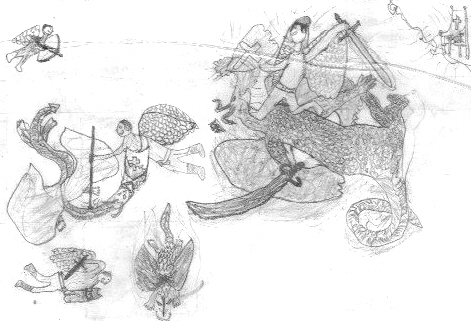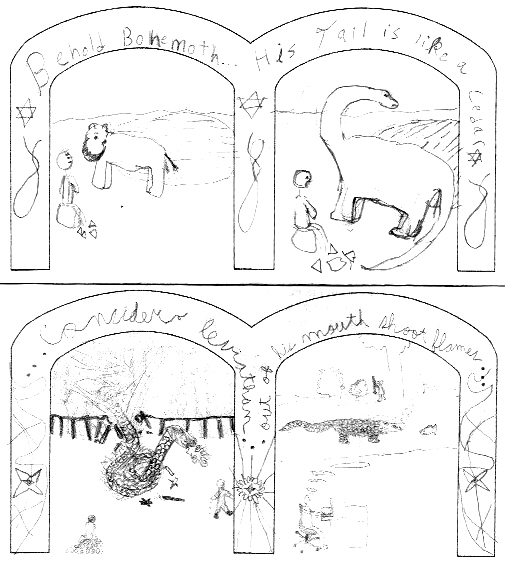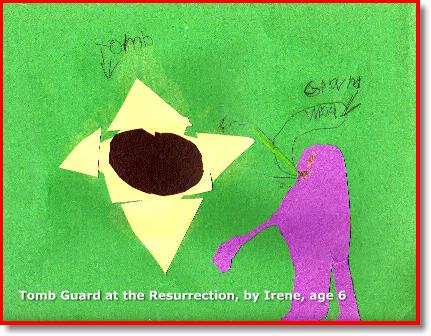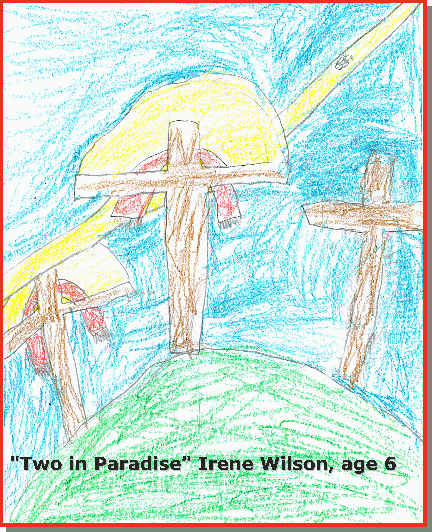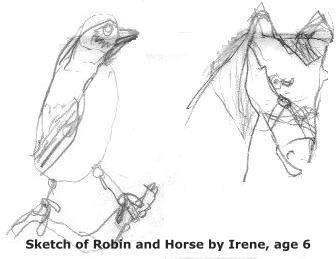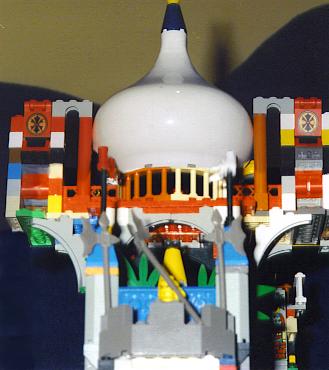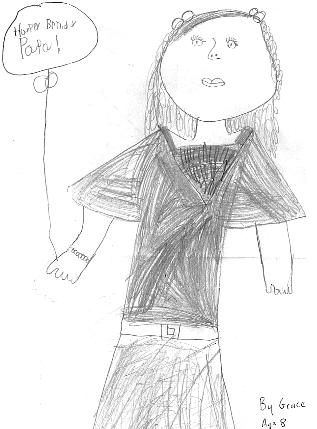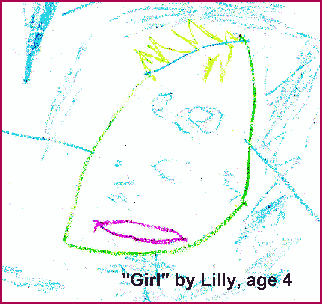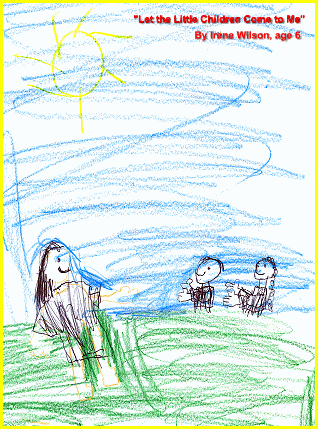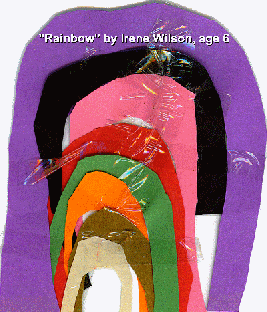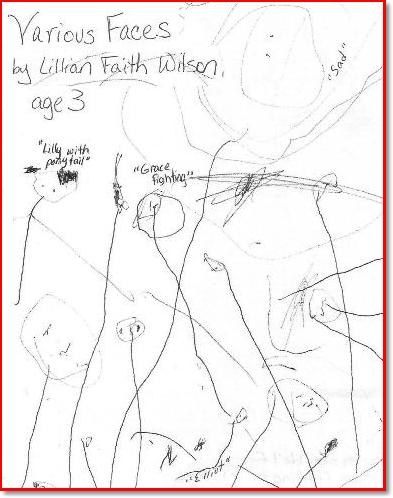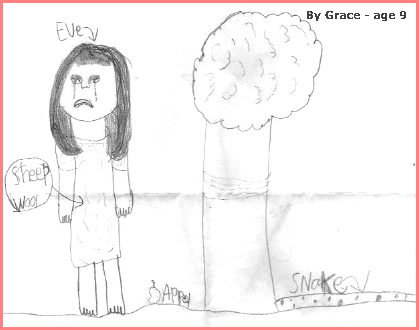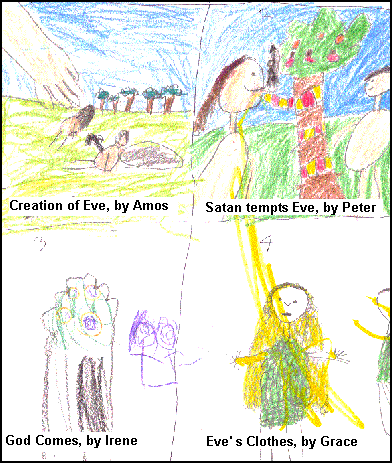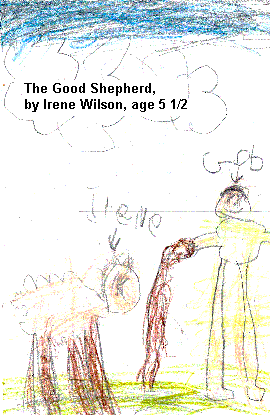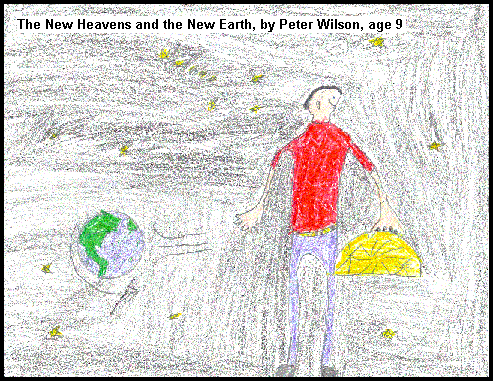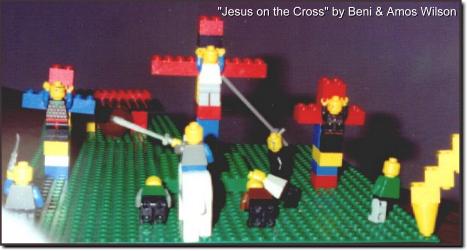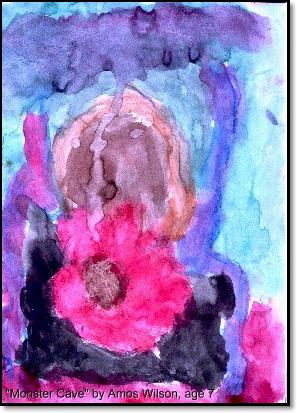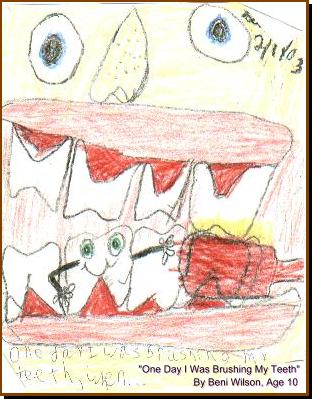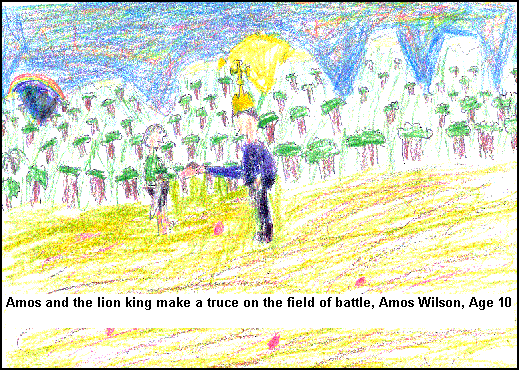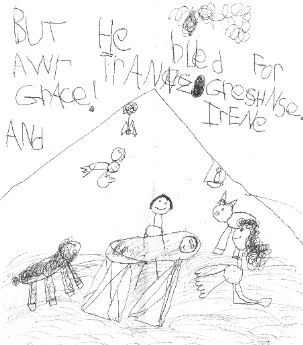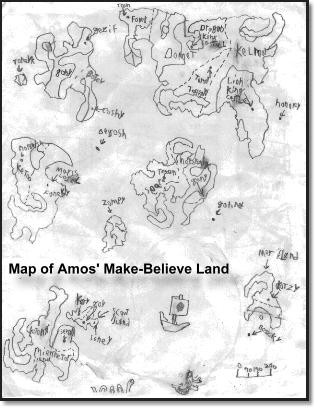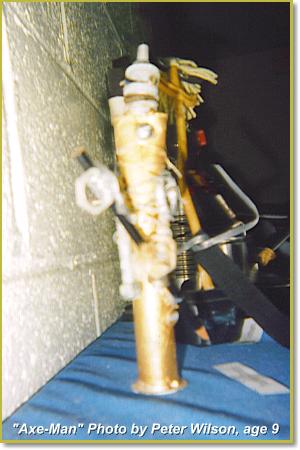 See an awesome nature photo portfolio by Peter at pwilson.portfoliobox.net
---
Music Created by the Kids!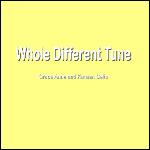 Whole Different Tune (Released Oct. 2023) The songs on this album were composed and sung by Grace Anne and accompanied by the family band. Listen on your favorite online platform.

The first three samples were created entirely on their own using a program called "Acid Style." This program produces rather intense, repetitive music that we wouldn't allow for a steady diet for children but it's fun in moderation.

Battle Hymn of Revelation" by Josh and Nate.
"
Maker of Earth" by Nate, Josh, and Beni.
"
Beni's Marching Song" Missionary march composed by Beni.
"
Grace's Bunny Song" A totally extemporaneous composition by our 3-year-old, Grace Anne.
"Jesus Is High" - A lullabye composed and sung by Beni.
"Jesus Loves Me" - Arranged and performed by Grace (age 8 1/2) with a tag by her little sister Hope (age 1 1/2).
"You Are Our God" - Composed and performed by Grace (age 8 1/2) with a second guitar line by Papa.
"Cast Iron" - Beni (age 13) wrote these lyrics as a spoof on a traditional cowboy song. In this recording engineered by Jason Buffin (who also played the drum and bass), Beni plays fiddle and sings harmony, Josh (age 15) plays electric guitar and mandolin, and Nate plays electric guitar and sings the lead vocal.
"Jesus Lover of My Soul" - Josh (age 14) sings lead in this arrangment of the beloved hymn. Beni (age 13) plays fiddle and sings harmony. Papa Nate plays guitar and mandolin and also added harmony vocals. A year later, after his voice was done changing, we recorded Josh singing the last verse an octave lower and added it in to the recording.
"Fresh Air" - Composed by Amos (age 12) and Josh (age 16) with Amos on recorder and Josh on Mandolin.
"Waterfall" - Composed by Irene, Performed with Irene on guitar and Grace on vocal.
"Alleluia" - Composed by Grace, Performed with Grace on guitar and vocal, and Irene on vocal.
"" - Let All Mortal Flesh Keep Silence Sunday afternoon jam session with Josh on electric guitar.
"Come Thou Fount of Every Blessing" - Arranged by Amos and performed by him on bagpipes, assisted by Josh on guitar and Grace on BGV.
"The Cold Within" - Peter sings lead vocal on this traditional Celtic number, accompanied by Beni on Fiddle, Josh on Mandolin, Amos on Recorder, Grace on Guitar, and Nate on Spoons.
"John Ryans Polka/Soldiers Joy medley" - Here's a fun set of traditional tunes recorded March 2009 with Nate on banjo, Beni and Grace on Fiddles, Josh on Mandolin, Amos on Recorder, and Peter on drum.
"Spring" - This high-energy version of Vivaldi's classic baroque peice was created by Beni and Josh on AcidStyle software using 8 short sound samples that are played back at various speeds in order to get the different pitches needed to reproduce the song.
"Noah Found Grace" - The Wilson family plays a country oldie from the Statler Brothers about the Bible story of Noah. Here, Nate is on Banjo and is the Narrator, Josh is on Guitar and is the voice of God, Beni is on Mandolin and introduces the voice of God, Amos is on Tamborine and is the voice of Noah, Peter is on Drum and introduces the voice of Noah, Grace is on acoustic bass and sings background vocals with Irene, Lilly and Paula are on Bells.
"Toss The Feathers" - Amos got a Ballycastle CD and told us to learn this song off of it. Beni had to write the fiddle part note by note on paper before he could play it, but here he is with Amos doubling him on recorder, accompanied by Josh on Guitar, Nate on Bass, Peter on drum, and Grace on second fiddle. This is our all-time favorite celtic instrumental!
"The Possum Song" - We heard this spoof on the classic a cappella song, "The Lion Sleeps Tonight," at a Flying W Wranglers concert in Colorado Springs and just had to learn it ourselves. Amos is the lead singer on this impromptu recording (We had only ever sung the whole song through once before turning on the recorder).
"Blithe Heart" - Composed by Amos in 2009 and recorded while on vacation in Clark Colorado in 2010. Amos is on recorders, Beni on Fiddle, Peter on Drum, Josh on Mandolin, and Nate on Bass and Guitar.
"Betsy's Song" - The music is the traditional Bonaparte's retreat, but Papa Nate composed the words with help from Grace and Paula to commemorate the first birthday of Betsy. You can hear her cheer and clap at the end. Nate did vocals and banjo, Beni-Fiddle,Josh-Mandolin, Irene-Bass, Grace-Bells, Peter-Drum, Amos-Recorder.
"Hallelujah Amen" - This famous choral work is from G.F. Handel's oratorio, Judas Maccabeus. Nate recorded the voices of our family in the spring of 2010 one by.mp3 one on a multi-track system. Sopranos:Paula & Irene, Altos: Grace & Nate, Tenors: Amos, Peter, and Nate, Basses: Josh, Beni, and Nate.
"Little Innocent Lamb" - This recording of our family singing the traditional spiritual was recorded live while vacationing in Clark, CO, in the Spring of 2010.
" Pachelbel's Swing" - This started as a joke with Beni trying to play Pachelbel's Canon in D on Violin while Grace and Irene were playing "Heart and Soul" on the Piano. I pulled the recorder into the room and started it going, then Peter pitched in with his dulcimer and Amos with his recorder and me with my Acoustic bass, and voila, a new, Swing version of Pachabel!
"Correvuela" - We've enjoyed listening to the Maipu album of "Music from the Andes" we got a few years ago, so we learned this song off of it. Amos and Beni are paired on recorders, Irene is on Acoustic bass, Grace on Fiddle, Josh on Mandolin, Peter on drum, Nate on guitar, and Hope on Shaker.
"The Dunmore Lasses" - Here's Peter playing a traditional tune solo on his hammered dulcimer.
"Erin's Shore" - A hauntingly beautiful traditional Celtic melody led by Amos on recorder (and percussion) and accompanied by Nate on guitar, Josh on Mandolin, Grace on fiddle, Beni on Cello, Irene on Bass, and Peter on Drum and Hammered Dulcimer.
"Clark" - For a music class at KSU, Beni was assigned to compose a technical German chorale using words from a Dr. Seuss book. Here's Beni, Nate, Paula, Irene and Grace Anne singing his humorous composition.
"The Green Hills of Tyrol" - Amos plays bagpipes in 4-part harmony for this traditional Scottish victory march. Peter played hand-drums.
"Psalm 4:8 Palindrome" - Composed, performed, and recorded by Beni for a music compisition class assignment, this song is the same forwards as it is backwards. This composition was made in the classical style as a concerto for piano and violin. Beni wrote it late at night when he was trying to wrap up his homework but really just wanted to lie down and sleep.
"Tallis' Canon" - At Christmas 2012, Nate's sister gave us a book of rounds published by the King's Singers, and it included an edition of this little evening prayer. When Amos discovered that the tune worked with his bagpipes, he made this recording all by himself! (Nate helped a little with post-production.)
"Just For You" - This may be the wildest version of "Happy Birthday" you've ever heard! Amos arranged it and played all the instruments, including bagpipes, didgeridoos, doumbeks, & BGV's. It seems quite appropriate for celebrating the birth of Jesus, who, after all, was not a Westerner.
Psalm 89 - Grace Ann (our fifth-born) composed, performed and recorded this Psalm setting with her new ukulele. Nate joined her on djambe, electric guitars, and BGV's. The Bass was played by Irene, and Peter played the Doumbek.
Shema - Amos composed, performed and recorded this setting of the Hebrew text of Deuteronomy 6:4-6 with didgeridoos, bowed dulcimer, Indian flute, and a variety of percussion (including the side of a filing cabinet!)
---
Writings by the Kids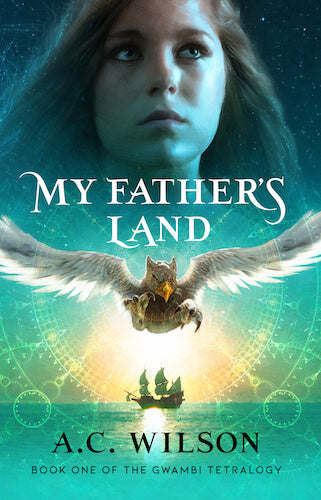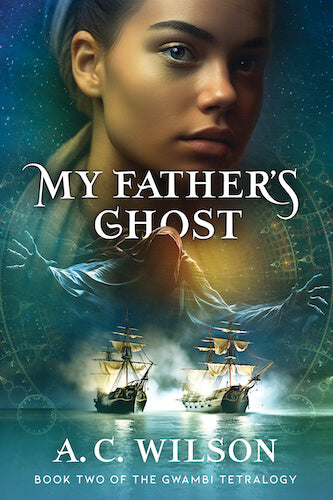 Our son Amos' Gwambi Tetrology fantasy series.

Babies Are Cute An adorable booklet by Maggie Wilson (Age 6) and Clay Graber(Age 22)!
The Lover And The Liturgist Amos' latest poetry book.
* The Star Gods Are Angry - an ancient Greek hero's adventure, written by Beni Wilson, age 9.
* Our Trip to Mexico by Beni Wilson, May 2003.
* Spiritual Leadership by Josh Wilson, July 2003.
* My Birds by Grace Wilson, February 2006.

I love the birds
When I go out.
They call my name,
Inside and out.
* Translation and exegesis of Isaiah 46 by Josh, Beni, Amos, and Peter Wilson, May 2006.
* Future Freaks A Book In Progress By Amos and Beni
* Purim Play Script A 15-minute drama of the Book of Esther by Amos, Peter, and Beni
* The Bank Robbery A short story by Beni Wilson
* A Christian Death Poem by Beni Wilson, July 2008.

Life is fleeting. Few things last.
One can live for pleasure, but it fades;
If one seeks glories and fame
These fall soon after they are made.

"Does anything last?" Some ask.
Yes. Our souls will live forever.
When we die, they will live on
With God or under his anger.

The key to getting the first
Is in God's eternal writing
Jesus came to pay the price
With Him I live everlasting

* A Timely Sonnet By Beni Wilson, April 2005


The clocks undaunted rhythm measures time,
First seconds then minutes and hours pass by.
Here I sit as time continues to climb,
I try to compose as the seconds fly.

A second is short; it has but one tick.
A minute is longer it has sixty.
An hour cant be said to be quite as quick,
Sixty minutes are in it I tell thee.

Four and twenty hours make for a good day.
Days make up months that in turn become years.
Ten years create a decade and they may
Make centuries as eternity nears.

And now as my pen strokes begin to cease,
I see I have created a masterpiece!

* My City Adorable Children's book written and illustrated by Irene A Wilson, 2010.
* God Can See Me - A spiritual lesson story for children by Grace Anne Wilson. c2009
* An Adventure of Sons and Brothers Youth Fiction by Peter Wilson, 2009. An animal story about being loyal to protect friends. Teaches Greek Bible vocabulary in the process!
* The Adventures of Labby and Trappid: Thor's Breastplate Youth Fiction by Amos C. Wilson, 2009. Pirates, battles, faith, and romance - all with talking animals!
* Orville Pig of Destiny - a short story by Amos C Wilson about the philosophy of the purpose of animals. c2009
Purchase a copy of Amos Wilson's book, The Revolt from Raindrop Forest, book one of the Buckskin Peak Revolution Series.
Purchase a copy of Amos Wilson's book, Holding Buckskin Lake, book two of the Buckskin Peak Revolution Series.
* Excerpt from Amos Wilson's 2009 book, Holding Buckskin Lake.
Purchase a copy of, Amos Wilson's book, Taking Hermet Valley, book three of the Buckskin Peak Revolution Series.

Purchase a copy of, Amos Wilson's book, From Treeline to Forest, book four of the Buckskin Peak Revolution Series.
POEM: Simon of Cyrene By A.C. Wilson
He stumbles and tumbles there, in the mud,
His faces is bruised and smeared with blood.
His cross lands hard across his back,
I wince to hear his bones thus crack.

A violent hand then seized my arm.
Come, black dog, or feel some harm,
Lift up that cross and bear a part!
Thus forced, I do, indignant, start.

But as I stoop, His eyes meet mine,
They're filled with only love divine.
Oh, my beloved, please bear my tree,
So I might make on high the Three.
Behind me hide, in judgment's lee,
For I will take it all for thee.

Aye, gladly, Lord, when you go home,
Ill bear your cross from here to Rome.
POEM: I Saw Him Bloodied, Twice By Amos Wilson (January 5, 2014)
I enter the grimy cave,
The stench assails my nose,
I lean upon my stave,
And move into the glow,
Held by the care-worn man,
Over that holy scene,
The maid, the babe, the feed-stand
Stood in the straw unclean.
Blood mixed and saturated,
With lambs-filth in the straw,
Held this Divine incarnated.
Here lay Love in raw.

His mother lay like steel,
A smile bright, but pale,
We there before Him kneel,
His father strong and hale
His father on this earth,
Lowers his light to peer,
At this, the childs birth,
And sheds a grateful tear.
We knew why He was there,
We know just who He was.
The angels in the air,
Had told it all to us.

Yet hidden in the back,
The sheep eat straw, oblivious.
Poor hosts with little tact,
Ignore this baby glorious.
Yet to His sheep would He,
Give His new life to feed.
Who were those sheep, were we?
Owned by the Bread that bleeds?
I saw Him bloodied, twice,
Last on a tree so rough.
This Bread of Life, the Christ,
Served in a feeding-trough.
---